Resist it all you will, but the winter months have begun to descend on us. And while we may be blessed with a relatively mild winter in the bulk lucky land, there's no doubt that the colder months bring their fair share of challenges.
With the windows shut to keep out the chill and the heater running, air quality becomes more stagnant. Rooms hosting heat and moisture, like the toilet and kitchen, are not as well-ventilated in the winter months. The prevalence of this moisture can encourage the growth of mould, which, even in small amounts, can impact the scent and enjoyment that you get out of your home each day.
It can pay to invest in a collection of essential oils for winter to enhance your enjoyment of your own four walls this year. Here at N-Essentials, we pride ourselves on providing not only raw materials but a roadmap to allow you to get the very most out of your home throughout the seasons.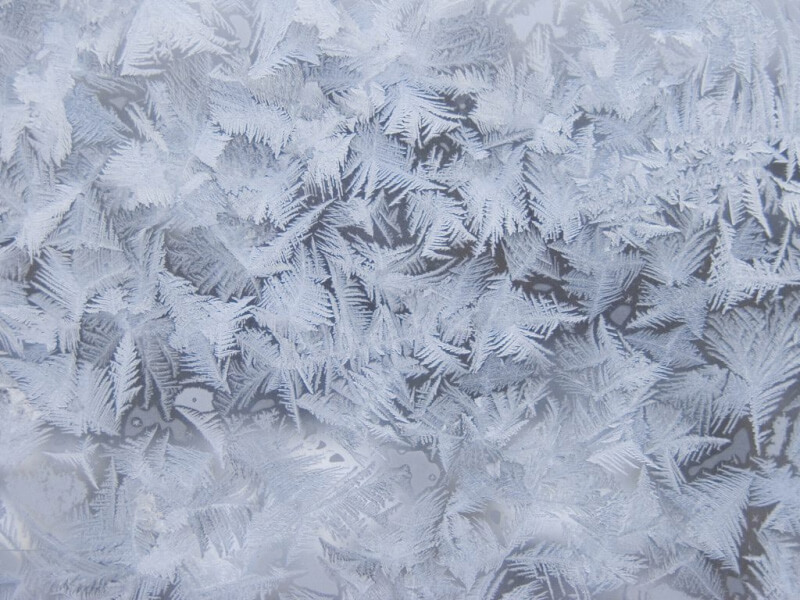 Winter Issues You're Contending With
The winter months vary weather-wise up and down the coast of Australia. In New South Wales, the cool is often mixed with relatively dry air flowing across the continent. In Victoria, the rains dominate, along with a considerable shortfall of proper sunshine.
Your own methods of heating your home play an important role as well. What you wind up using in your diffuser is dependent on the specific circumstances that you encounter in your home. The dry heat of a centralised heating system can cause a completely different atmosphere to individual plug-in heaters, which dominate many homes, and where dampness can be notable.
Dryness
If you are contending with the dry winter weather, consider yourself lucky. A lack of moisture is preferable in the home, as you are less likely to contend with issues relating to mould or mildew.
But dry heat is tough on us too. In particular, our clothes, our hair, and our skin can begin to feel the impact, with static-laden clothes, hair that appears frizzy, and skin that looks dry. Lavender oil is a good starting point; its moisturising nature, along with its lovely scent, can help combat the effects of winter.
In this dry environment, skin care becomes a priority, as the dry heat can encourage skin that appears flaky and scaly. A moisturising blend is a vital element of many routines. One of our favourite combinations for dry skin involves 8 drops of sandalwood, 6 drops of geranium, and 6 drops of rose absolute.
Interested in some more winning combinations for dry skin? Check out our top five here.
Humidity
Victoria, with the significant amounts of rainfall that dominates the winter months, is a mould and humidity hotspot. In particular, those homes with little ventilation and standalone heaters tend to encourage humid air to stay indoors, while damp 'creep' up the brick walls will further moisten the interior of many homes.
In this environment, your essential oils can be your best friend, particularly oregano oil. This essential oil is noted for its lovely odour and its ability to mask scents.
Lemon oil also boasts these same tones. It is an excellent addition to any natural cleaning product and contributes to a sense of freshness and renewal in your kitchen or toilet. Express these in your diffuser, or add them to your cleaning products, to get the most from this excellent ingredient.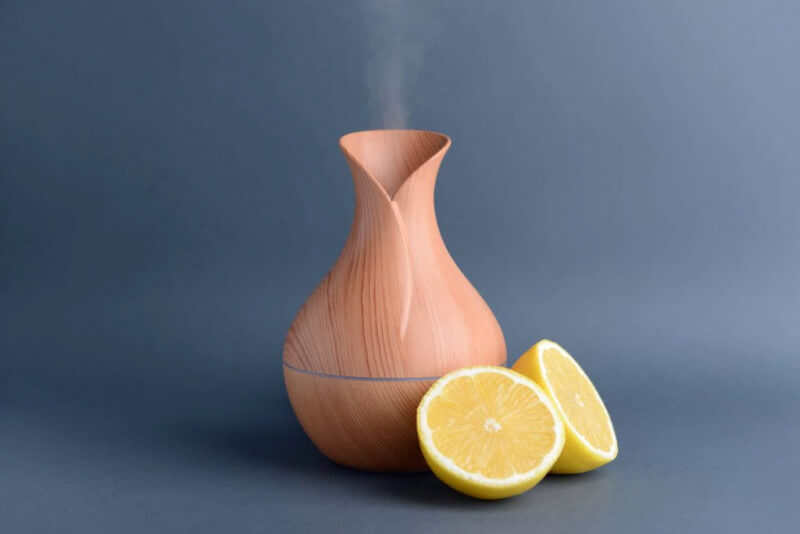 Lavender Oil Moisturiser
As the months get colder, you'll begin to notice that your skin appears dry and maybe even cracked. Finding the right moisturiser to counteract these issues can be difficult — particularly since store-bought products are so often filled with ingredients that aren't skin-friendly.
Making your own moisturiser is an excellent solution, and there's no better ingredient to add to your concoction than lavender oil.
Our Recipe
Ingredients
Method
Using a double boiler, melt the coconut oil and organic unrefined Shea butter oil until the mixture is well combined. Then add in the vitamin E oil. Mix well again.
Remove the mixture from the heat and leave it until it's completely cooled — this should take approximately 30 minutes.
Once the mixture has cooled completely, add the frankincense and lavender essential oils.
Using a hand mixer, mix the ingredients until they form a butter-like consistency.
Place in an airtight container and store in the refrigerator for up to 6 months.
Sandalwood & Rose Geranium Oils Moisturiser
Sandalwood and rose geranium essential oils are another great addition to your skincare products to help manage the appearance of dry and cracked skin.
Keep in mind whenever you're working with essential oils that they should not be applied directly to the skin but rather combined with other ingredients, including a carrier oil, to reduce the risk of irritation.
Our Recipe
One of our favourite recipes to combat winter skin issues, try mixing these ingredients together to keep the appearance of dry skin:
These essential oils for winter should be combined with a carrier oil, such as jojoba or coconut oil, before being applied to the skin.
Oregano Oil & Lemon Oil Diffusion Blend
It's not only your skin you have to worry about in winter. Your home needs to be treated with the same level of care, particularly as humidity begins to take its toll.
Diffusing essential oilsis an excellent way of freshening a room, particularly when it's too wet or cold to open the windows.
Our Recipe
While there are countless recipes you can try to find the perfect diffuser combination, this is one of our favourites. Simply add 5 drops of oregano oil with 5 drops of lemon oil and add to your diffuser, along with 200ml of water. If you prefer the scent of one over the other, adjust this ratio as required.
Keep in mind that essential oils are very potent, and you should be wearing gloves when handling them.
Ylang Ylang & Bergamot Bath Salts
At the end of a long cold day, sometimes all you want to do is spend a few hours soaking in a nice hot bath. Take your bath experience to the next level by adding a few drops of oil (alongside some other ingredients) to create the perfect aroma.
Keep in mind that essential oils are not water-soluble, meaning adding them directly to your bath water will result in them simply sitting on the surface. They also should not be applied directly to the skin.
Instead, consider making your very own bath salts, which are minerals with a range of applications.
Our Recipe
Ingredients
Method
Mix the Epsom and Himalayan salts in a large bowl
Add the mica pigment, ylang ylang oil and bergamot oil
Add the sodium bicarbonate
Store in an air-tight container and add to your bath when required!
Purchase Essentials Oils for Winter With N-Essentials
Remember, as the seasons change, your essential oil use should change with it. Essential oils offer you the chance to blend your home's sensory motif in a way that eases the transition to shorter days and colder nights.
Treat yourself and your family this winter, and enjoy your period of relative hibernation, with some help from N-Essentials. We offer a broad range of pure, natural cosmetic and skincare products and raw ingredients. If you wish to know more, contact our team today.